Some Nigerians believes issue of transitioning in various National teams, have been the cankerworm eating deep into the country's progress in football. The Media Officer of the Flying Eagles Andrew Randa have a different take on this, as he mentioned that transitioning in Nigeria 'have not been really bad'. He stated this in an interview, with one of OJBsports correspondent.
"It is not been really bad, to be honest, especially from Africa perspective, if you look at our team from 2011, 2013, some of this players that made the transition have also played for the Super Eagles, ended up playing for the Super Eagles at some point, Uche Nwafor, Ahmed Musa, Kenneth Omeruo a few of this guys have been able to make the transition from U-17 to U-20 and U-23″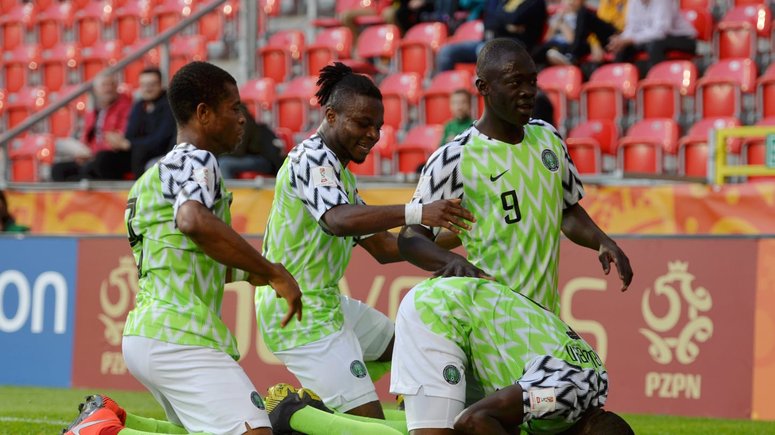 Andrew while buttressing his opinion on this, stated that, comparing how it is done here, with how it is done in Europe, is not good enough, as it is much more easier to practice such in Europe.
"In Europe the structure their is very organize, for instance in Germany they use the same football philosophy, system for their youth teams across board, so it is easier to keep their players in one place"
The aforementioned Media officer of the flying eagles, said that transitioning is not the problem instead career choices of this players goes a long way.
The career choices we make, helps to know whether you are going to progress as a player or not, i us to tell my Under 20 players, that they should look for a good team to play, going to a team where you will get the money and be sidelined for games, will affect the career of such player".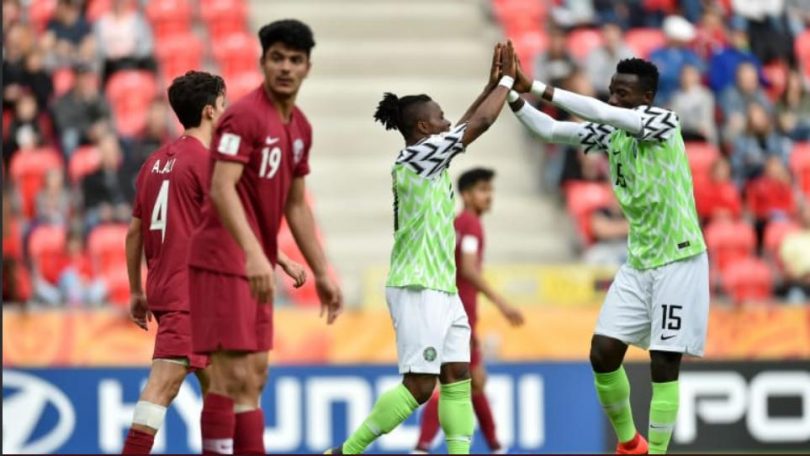 Apart from career choices, Andrew Randa outlined some factors that could dent a player's chance of thriving abroad.
"There is the language, there is the culture, there is the philosophy problem, the odds are always against a black player, it takes an extra-ordinary performance for you to be noticed, as Black player".
You would recollect that the Flying Eagles of Nigeria had a relatively poor outing at the last edition of the Under 20 World Cup, Randa disclaimed this, praised the team for their efforts, while admitting that it was't really a good tournament.
"The truth of the matter, is that it was not a good tournament for Nigeria, this things happens, but i won't call the team, the worst U-20 team ever, the 2017 set did not even qualify for the World Cup, i can point into some scenarios too. We won one game, drew one game and lost one game. We even qualified for the knock-out stages, where we faced Senegal, we did not play bad against Senegal, we squandered some chances that could have won the game for us, we just limit everything to plying beautiful and fanciful football, while the stats are their to show, we did not do as bad as people are painting us".
Many have argued that, the tactical and technical input of foreign coaches are needed than local coaches, while for some it is vice versa. Randa reiterated that, getting foreign coaches for the Super Eagles is okay, but believes the age-grades teams should be managed by local coaches.
"Honestly at the Under-17 Under-20 level i will go for local coaches, but for the Super Eagles foreign coach is ideal, but that does not mean we do not have coaches in Nigeria, in fact some of our coaches are working on getting FIFA Grade A coaching Badge"
When it comes to Age-Grades competition, Nigeria are known to be very successful, especially the Under-17 level, We hope and pray that these glory days would be re-ignited.